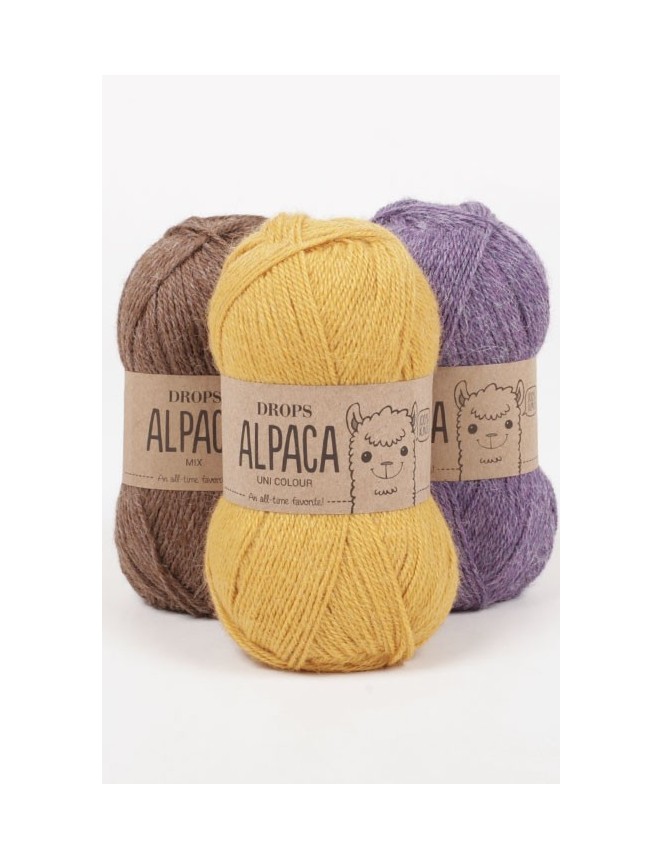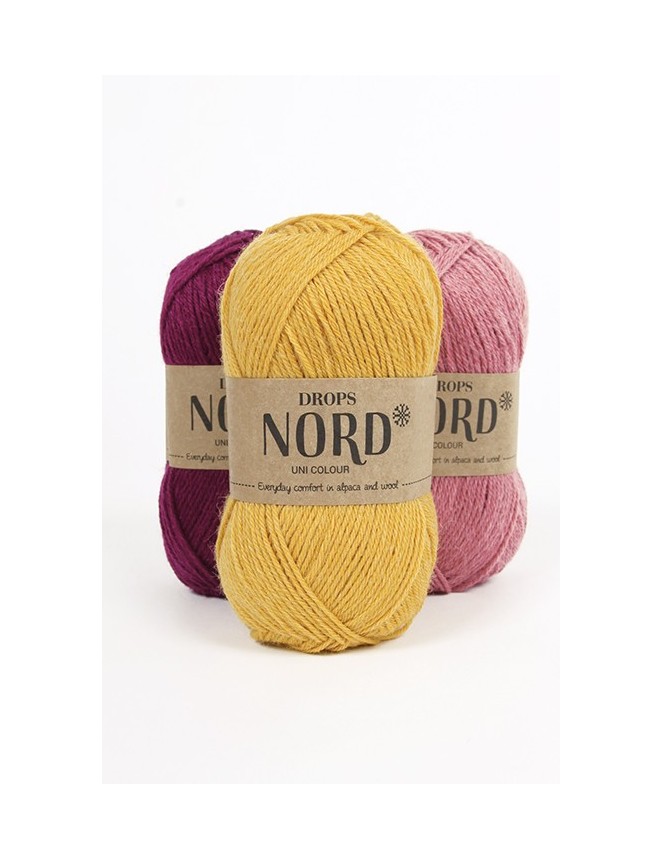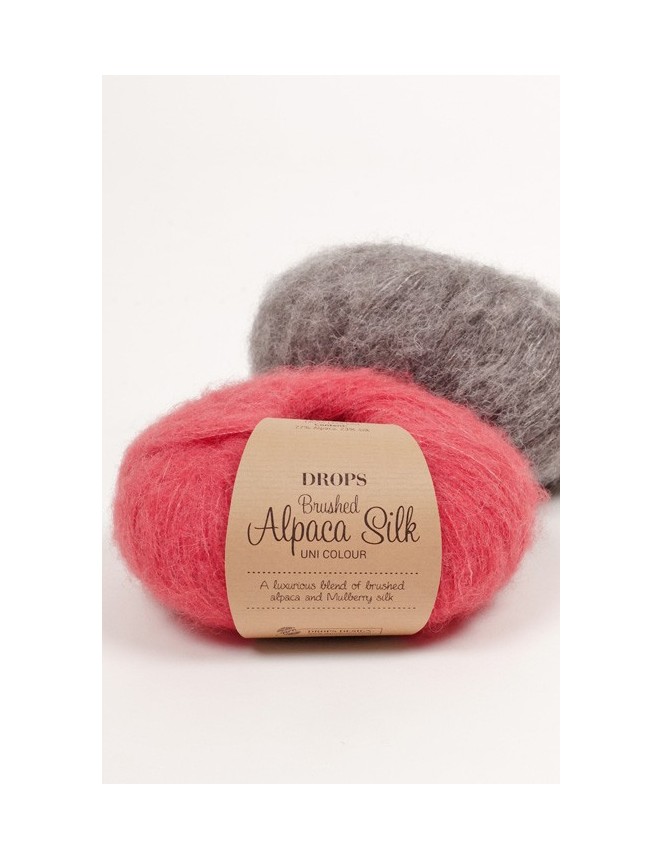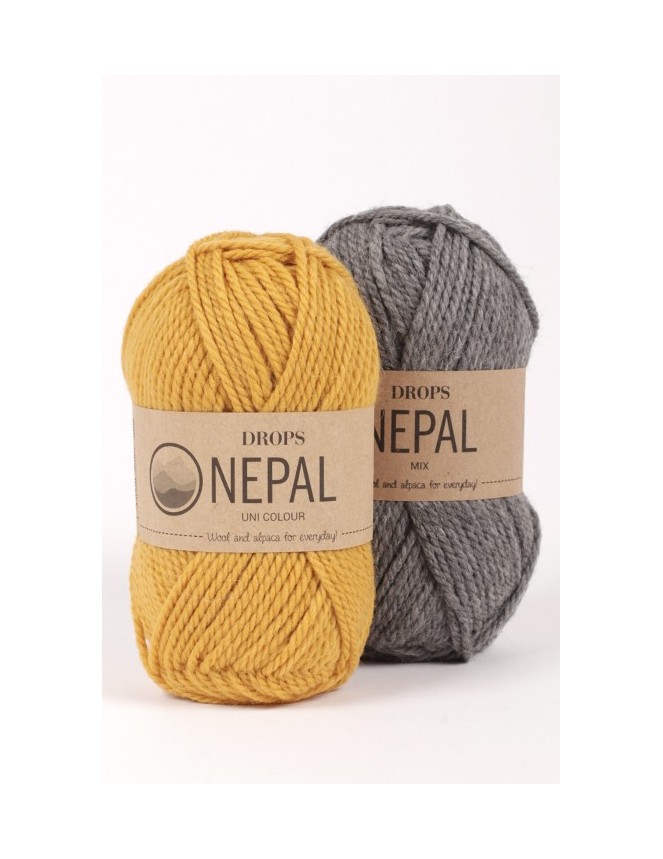 Regular price
€2.60
Price
€1.82
Sale
40 colors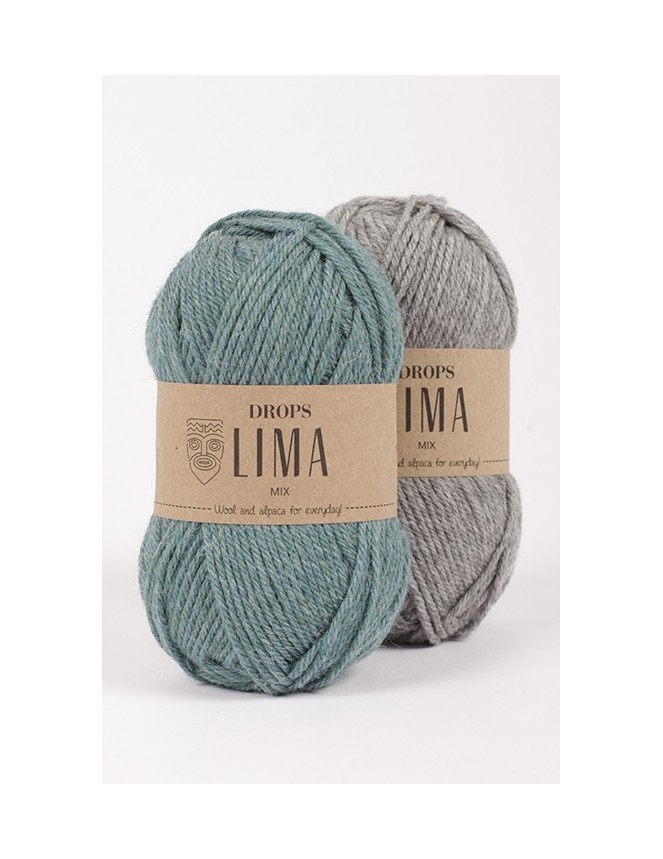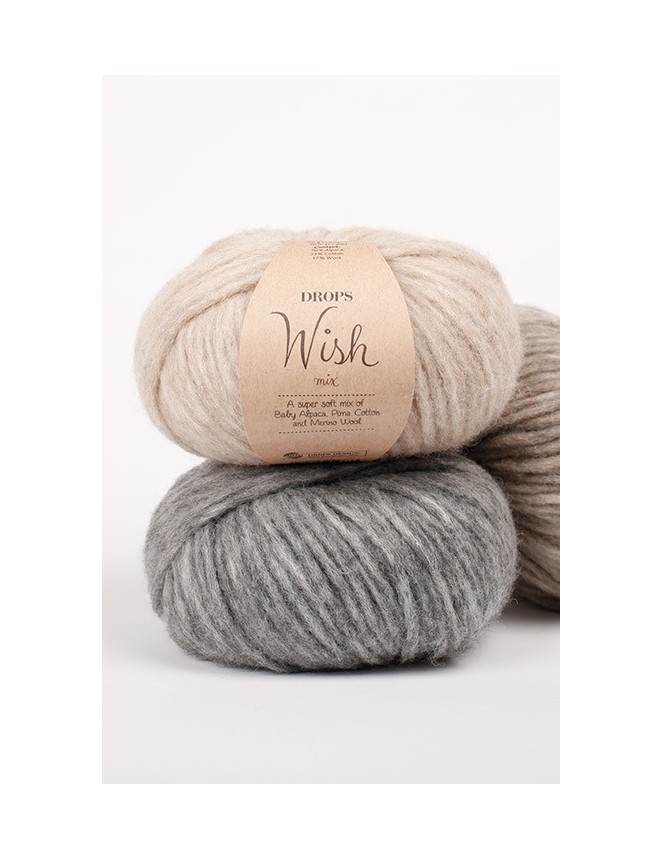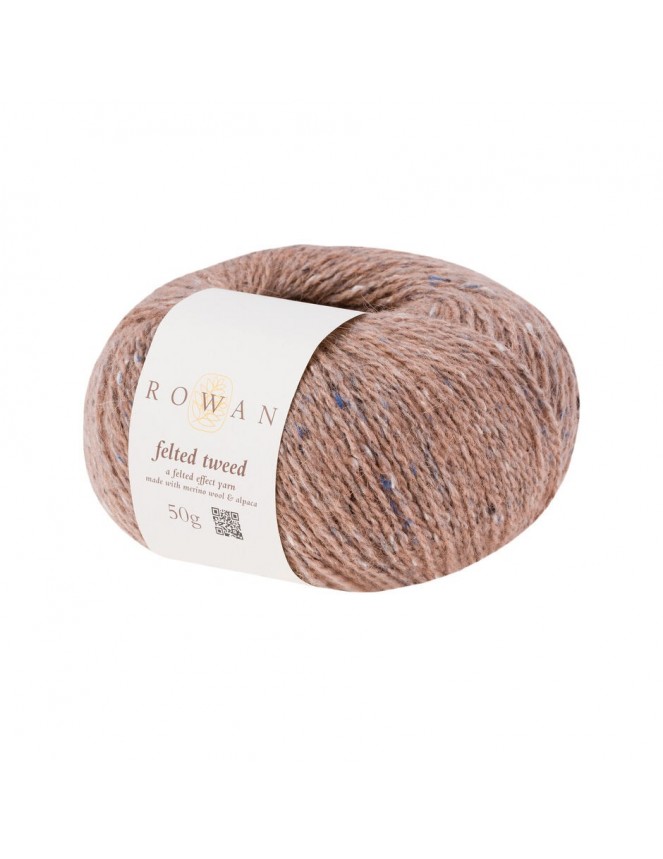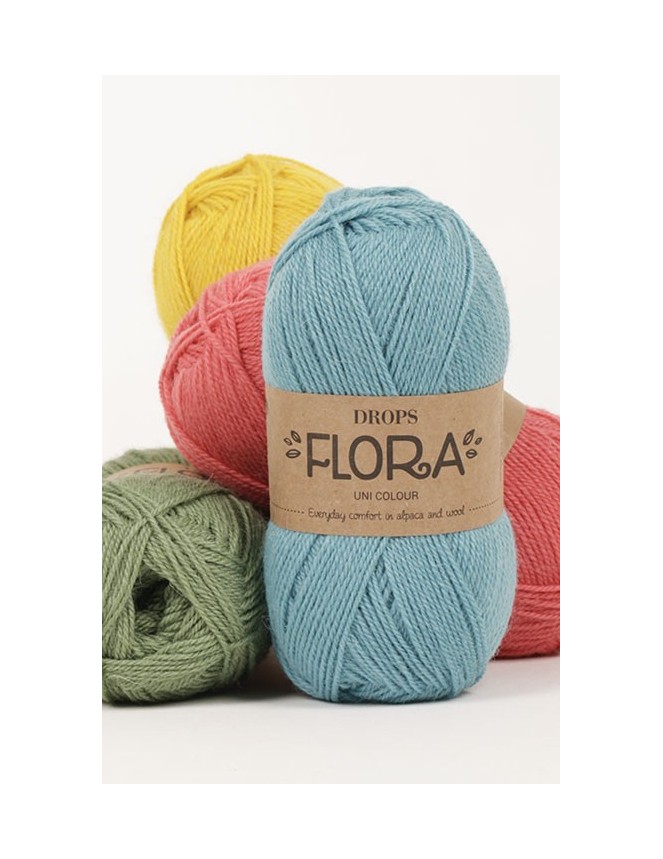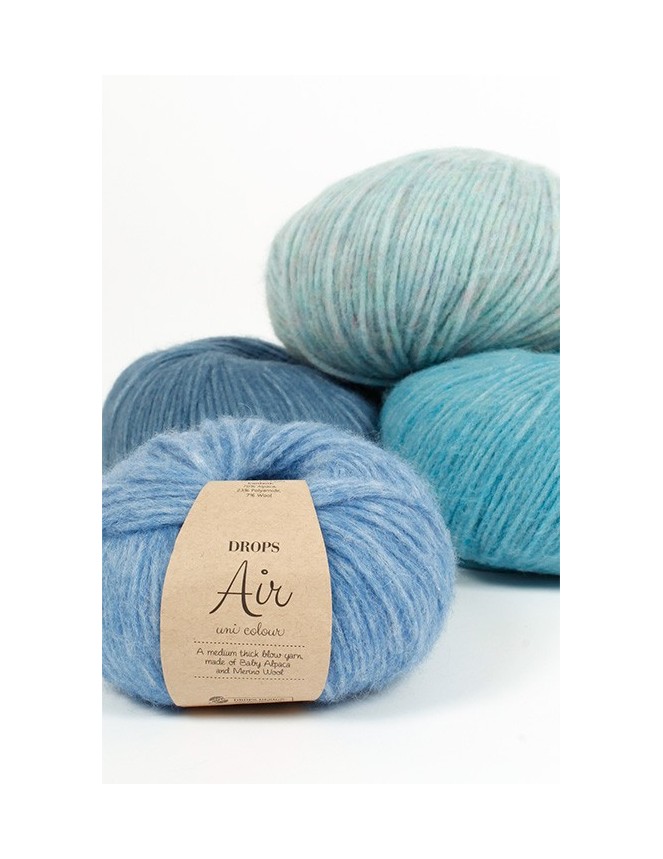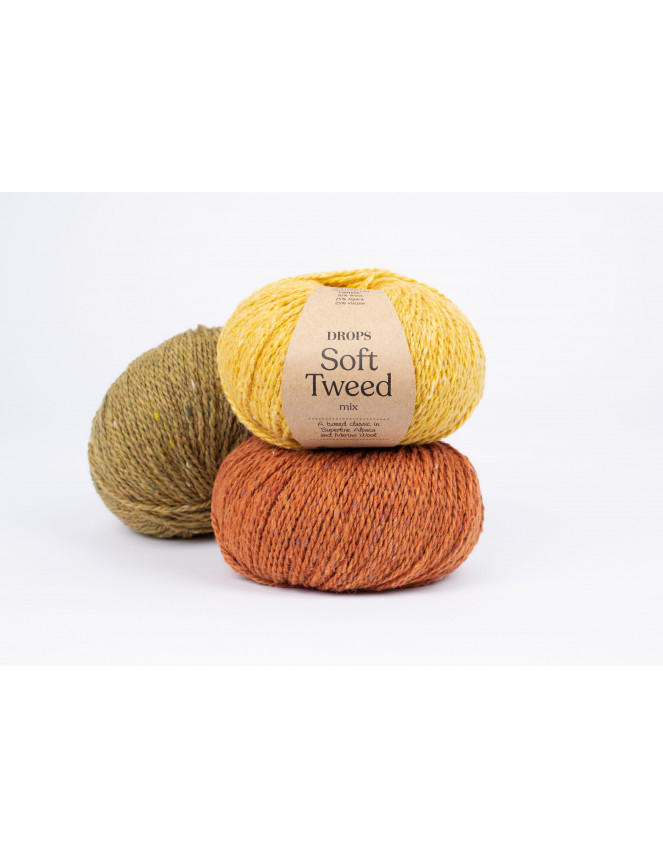 Regular price
€4.35
Price
€3.05
Sale
18 colors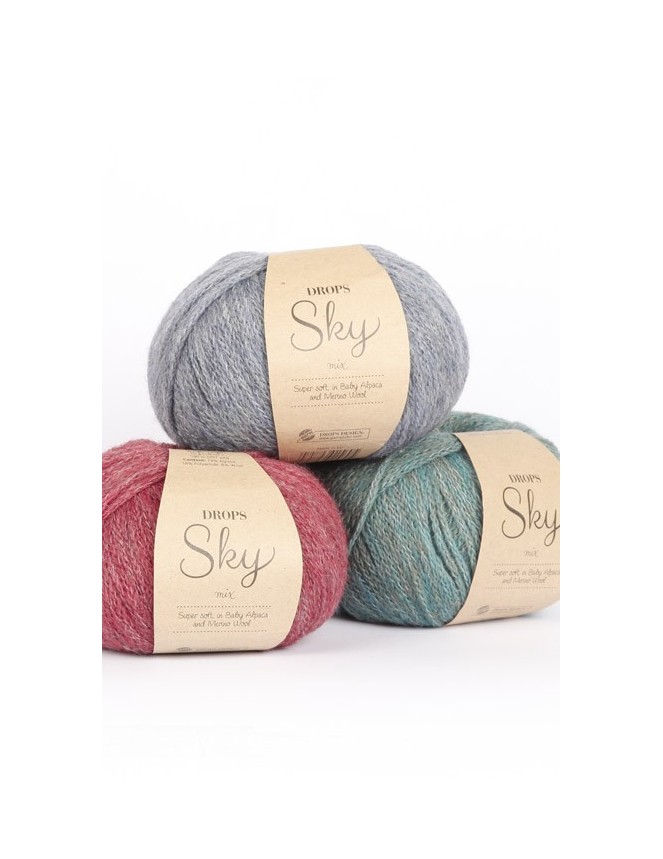 Alpaca wool
In this section of our online shop we offer a wide range of alpaca yarns for sale. Alpaca wool is sourced from the animal of the same name, a South American camelid. Today, the alpaca population is about 3.7 million animals worldwide, and 80% of them are mainly in Peru.
The main characteristic of alpaca wool is the drape of the garments knitted with it. In general terms, alpaca wool is a fluffy soft fiber, with a beautiful shine. Garments knitted with alpaca wool will be smooth and warm.
Due to its thin diameter, alpaca wool is very similar to Merino wool (20-26 microns), what makes it very soft.
What is a micron? Microns are the unit of measurement to size microscopic objects. A micron equals one millionth of a meter.
Unless you have skin issues, a fiber will not be itchy if its micronage is inferior to 30 microns. The nerves just below the skin can not percieve the small protruding tips of the yarn if those are smaller than 30 microns. After 30 microns, the nerves may start to notice these tips, but it does not mean that it may itch. Itchiness depends on every individual, its circumstances and sensibility.
Within alpaca wools there are different grades. The type of alpaca fiber will be different depending on the area of the animal from which it has been sheared: the hair is finer and longer on the back and flanks, while it is thicker and shorter on the belly, head and limbs.
Although the Peruvian technical standard has very precise specifications regarding the micronage for the commercialization of the alpaca fiber, in the alpaca yarn balls that we will generally find in yarn shops the only distinction that we will ever see is if it is "baby alpaca". This label may be confusing, inducing to think that this yarn ball is made with baby alpaca fiber. Although it is true that the fiber comes from the first shearing of the alpaca, this is an adult animal. Alpaca baby is the group of fibers which micronage equals or is less than 23 microns, what makes it extremely light and soft.
If the yarn ball does not clearly states that it is made from baby alpaca, it surely is alpaca fleece, which diameter is around 23.1-26.5 microns. This fiber comes from the annual shearing of adult alpacas.
Another label that we can find is "suri alpaca". This would be a yarn ball made with fibers proceeding of alpacas of the suri breed. Suri alpacas have a more uniform and fine fleece, and are considered of superior quality. Garments made of alpaca suri are much more silky, shiny and glossy.
Alpaca wool is less elastic than merino wool, but it is a warmer natural fiber, very strong and with high durability.
Why is alpaca wool warmer than sheep wool or other natural fibers?
What makes a wool warm is mainly the amount of microscopic air pockets inside the thread. These pockets act as thermal insulator, creating a barrier between your body and the exterior. That allows you body to keep warm while at the other side of the barrier, the alpaca wool jumper, it's really cold. In vegetable fibers yarns, like cotton, these pockets are practically innexistent. Merino wool has a wide quantity of pockets, but alpaca wool overcomes it.
Another difference between alpaca wool and sheep wool is the lack of lanolin in alpaca fleece. Lanolin is a greasy layer that is naturally found in the hair of certain animals, maily the woolly ones.
But alpaca hair does not have this greasy layer, the lanolin. That's good news for people with wool allergy because the main reason to have this kind of allergy is lanolin. People with wool allergy can try alpaca wool and check by themselves that they do not react badly to it. Alpaca wool is hipoalergenic and does not itch.

How to buy alpaca yarn at Miss Kits?
Go to the Yarn menu and choose Alpaca in the Fiber options. Then choose the brand you want to buy (Drops, Katia,...), the yarn weight (DK, Fingering,...) o why do you want it (baby, socks, etc...)
We will show you all alpaca wools that match with your selection and their prices. To buy the alpaca yarn ball, click on the product you want and we will show you all the available colors. You will buy with no doubts about the product you are acquiring.