This year we wanted to travel to Ibiza. We wanted Sun, beach, relax,... but truth be told, the sanitary situation in Spain is not one to be too relaxed.
Like lots of you, Miss Kits team will spend August in the city, dreaming with the breeze in the skin and salty water on our lips. And since we can not travel to Ibiza, we have thought about bringing Ibiza to the city. 
This summer, with every purchase higher than 30€ at our brick-and-mortar stores in Madrid and Barcelona, we will give you one bottle of Ibosim, the only craft beer made in Ibiza*.
In a unique and very special collaboration, Miss Kits and Ibosim, present you a beer specially designed for lovers of artisan, artisan as made from hops and barley or wool and cotton.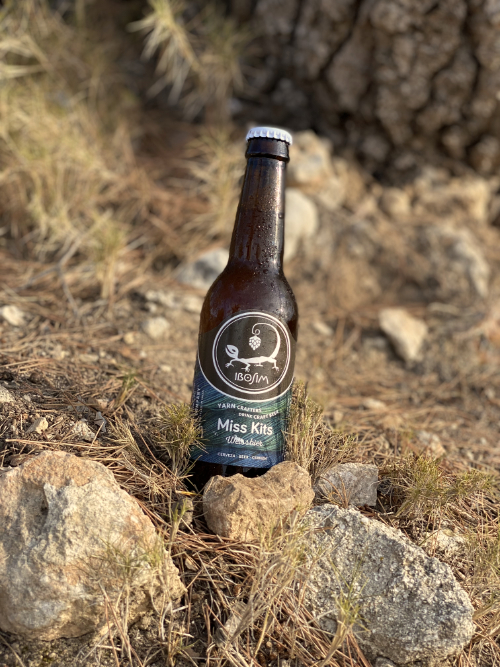 This craft beer brewed on the shores of the Mediterranean sea is made with quality, natural ingredients. One of the main characteristics of craft beer is that it is an unpasteurized, live product, so it evolves in the bottle, unlike industrial beers. Who does not see here an analogy with the hand-dyed yarn that we sell at Miss Kits and how wonderfully different are all the projects you have knitted with them? 
As well as knitters and crocheters know how to appreciate the textures and the delicacy of the stitches sliding on our needles, craft beer lovers perceive the densities and roughness of cereals and yeast on the palate. This is why we believe that Miss Kits and Ibosim have many followers in common who will appreciate this collaboration.
The beer that Ibosim has prepared for Miss Kits is a cool and Mediterranean interpretation of the traditional German Weissbier. Inspired by the Ibizan weather, with a smooth balance of wheat and barley malts, fruity and with a slightly citrus touch, light and refreshing... who is not imagining themselves now knitting a linen t-shirt on a terrace under the sun and savoring a cool Ibosim Miss Kits?
Making this image come true is easy: you put the terrace in the sun and we put the beer and yarn. Throughout the month of August, come and buy in our Miss Kits stores in Barcelona and Madrid, and we will give you one bottle of this exclusive craft beer designed for yarn crafters with your purchase over 30€.
And you are right, you read it well: during all August. Because this year we don't close for holidays either. Miss Kits stores in Barcelona and Madrid will be open for the summer - with a small schedule change-.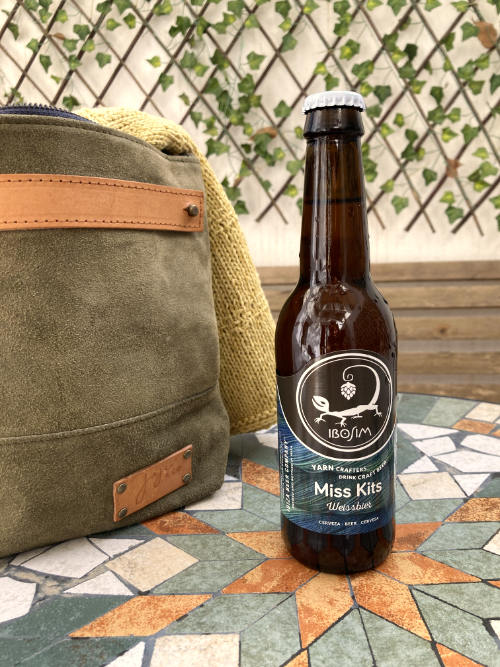 The opening hours for Miss Kits Barcelona during August will be Monday to Friday from 10 a.m to 2 p.m. and from 4'30 p.m. to 8 p.m. Saturdays closed.
The opening hours for Miss Kits Madrid will be Monday to Saturday from 10 a.m to 2 p.m. and from 4'30 p.m. to 8 p.m.
We are looking forward to seeing you soon at Miss Kits and taste together the dream of knitting in Ibiza drinking a beer near the beach.
Yarn crafters drink craft beer!
* Offer available while stock lasts. Only 1 bottle of beer per order over 30€ will be given to people over 18 years of age. Promotion only available for purchases made in our brick and mortar stores; online orders are excluded from this offer and will not get a bottle of beer.