It is very common, and it happened to all of us, that we have to cast on lots of stitches with a long tail cast on and when we are arriving to the end we realize that our strand is too short. For a few stitches we have to unravel and start again.
In today's blog post we give you 3 tricks so it doesn't happen again:
1) Wrap the yarn around the hand.
Ok, this method is more a scary guesstimation than the precise trick you were expecting. But trust us, you will get a closer approximation with it than just casting on without reference.
Wrap the yarn around your hand, neither loose nor tight. Each wrap count as 10 stitches. If you have to cast on 240 stitches, wrap your hand 24 times... and leave a bit more of tail to cast on comfortably.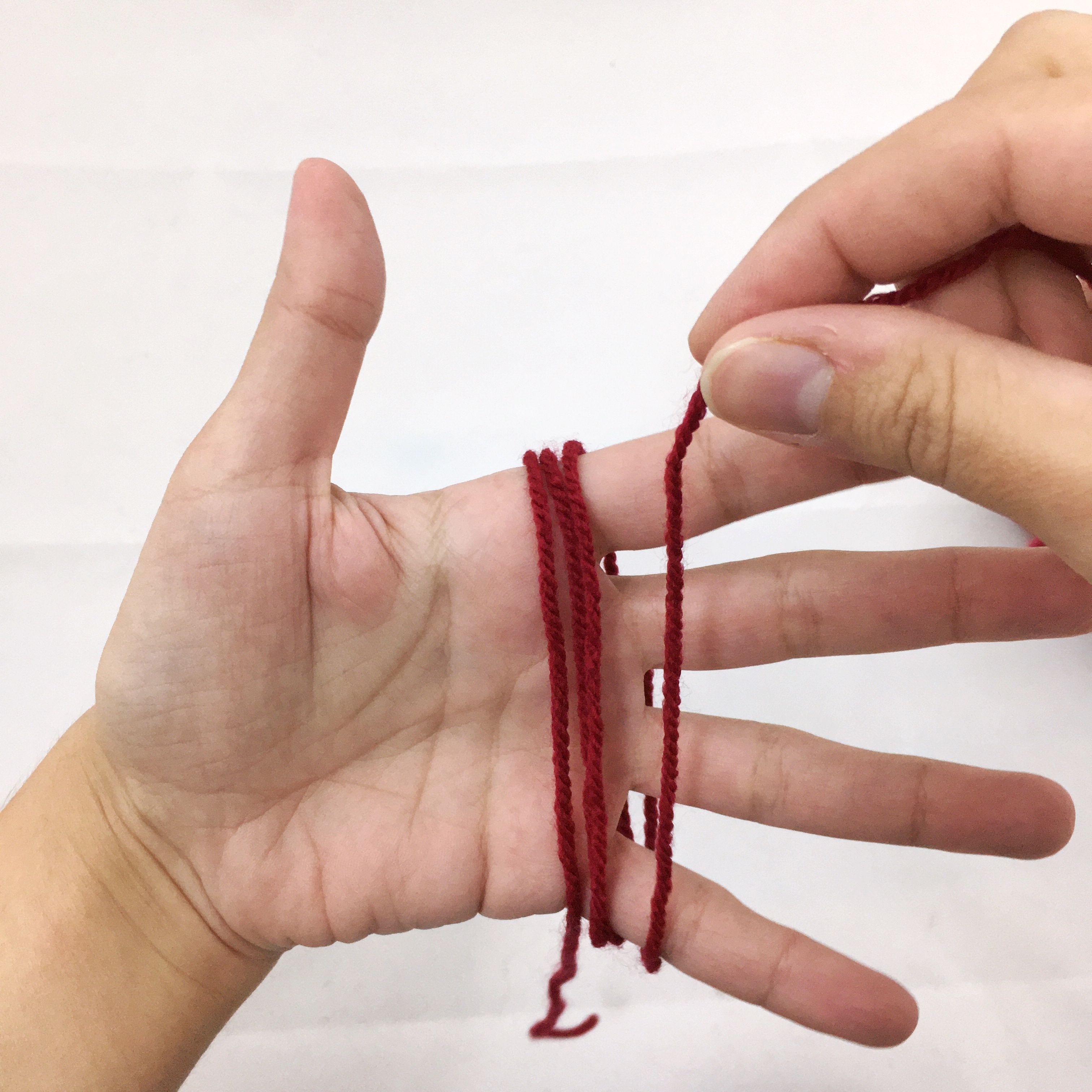 Dare to try it?
Truth be told, this is a quick and easy way to cast on fingering and DK yarns in small projects, but not very trusty for bulky yarns and longer pieces.
Another quick guesstimation is to leave a tail 3 or 4 times longer than the width of the piece you are going to cast on stitches for. So, if you already know that the piece is going to measure 40cm wide, cast on the stitches with a 120-160cm tail.
2) Wind the yarn around the needle.
Imagine that the pattern says to cast on 240 stitches.
Wind the yarn around the needle 24 times, neither loose nor tight. Pinch the yarn where the 24th loop ends and unwind it. 
Fold the yarn 10 times on itself, having the length of thread to the pinched point as reference. That will be the length corresponding to 240 loops. Leave a bit more of yarn to work comfortably and you will have enough yarn to cast on 240 (24x10) stitches.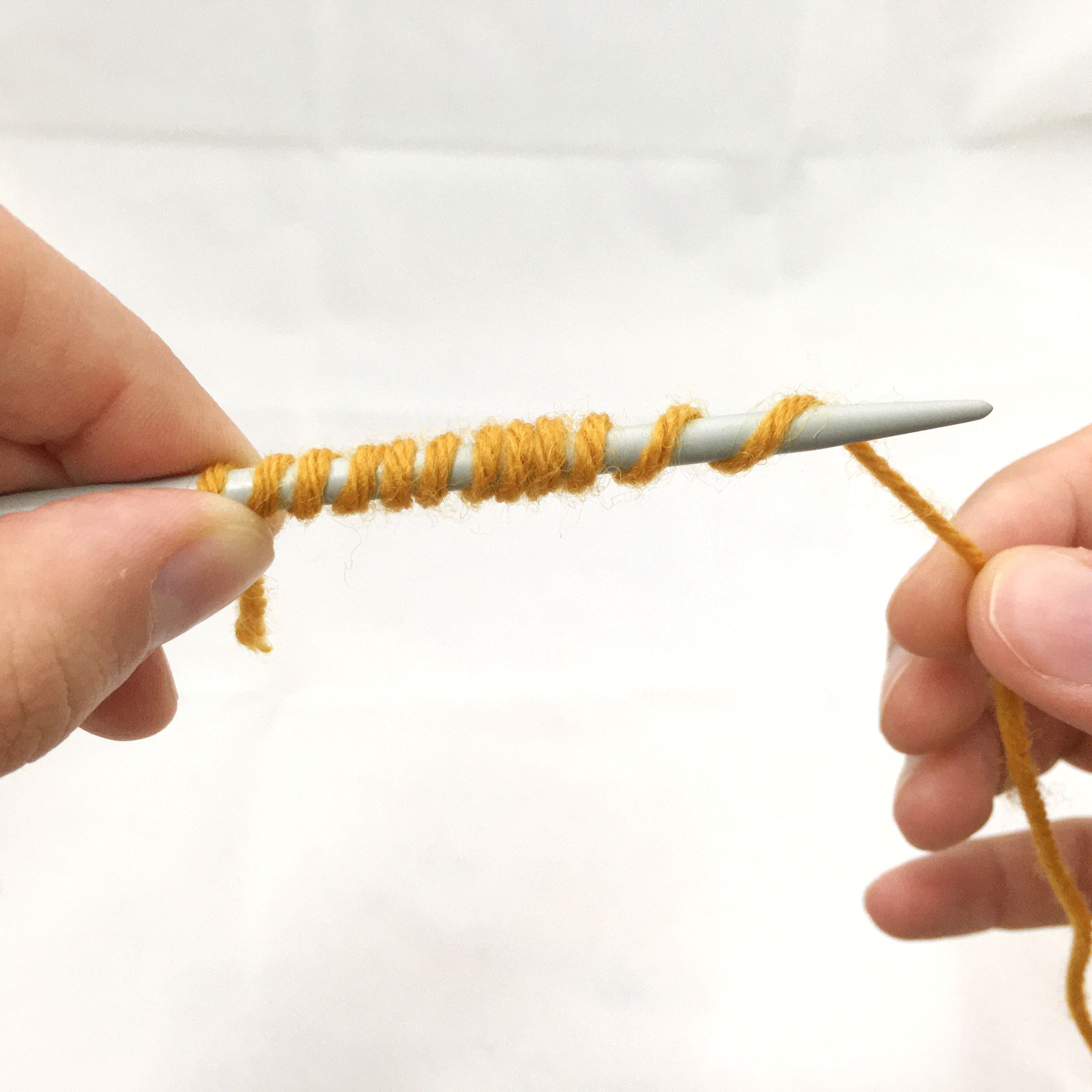 3) Use both ends of the yarn ball. 
Make a slip knot with both ends of the same yarn ball and place it in the needle. It does not count as a stitch, but it works as an anchor to put your fingers in the slingshot position and start casting on stitches.
When you have casted on all your stitches, cut the thread of the thumb and work with the other one as usual.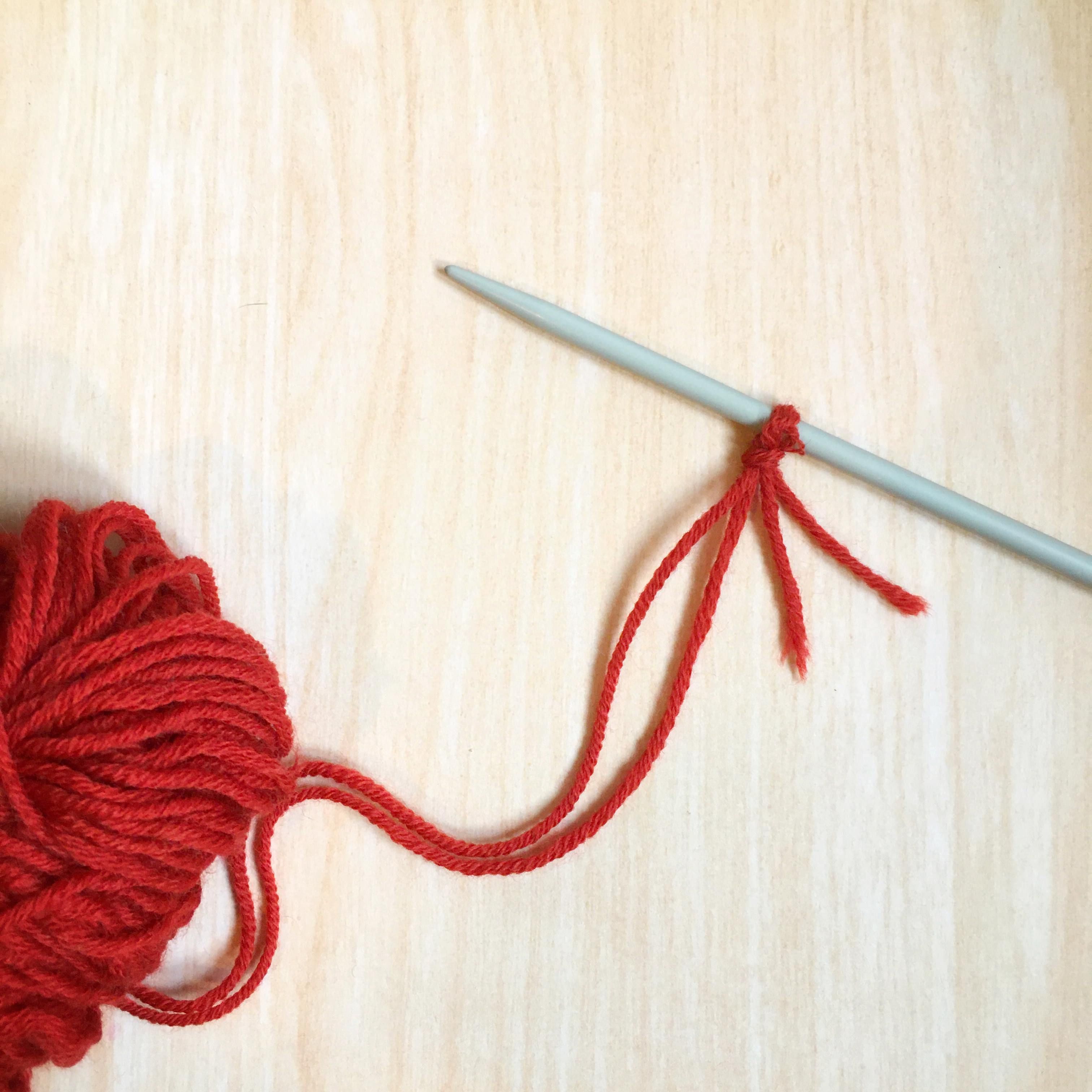 This method can also be used to create a decorative border: instead of using the two ends of the same ball, make the slip knot with the ends of two yarn balls of different colors or textures. Remember that the thread you have in the thumb will be the one that will make the decorative border while the one in the index finger will be the one with which you will continue working.
What do you think of these tricks? Do you know of any other interesting tricks to avoid getting too short of yarn on long tail cast on? Let us know on Instagram!