With the arrival of good weather, we change our routines, and in general, we start to knit less. The desire to knit is there, but we often lack motivation. Will it be the heat, will it be that we are thinking in tank tops and not Aran wool sweaters, will it be that we haven't found the excuse and reason to keep enjoying this hobby that makes us so happy...
In today's post, we want to help you and give you 7 reasons to remember that summer is a great season for keep knitting.
1) Let's face it: we are not the fastest in the West.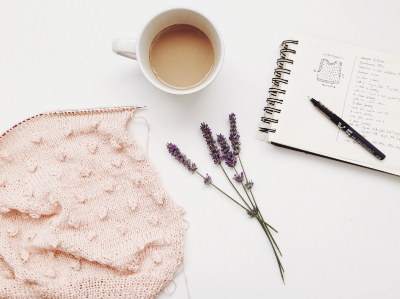 We all envy that knitter who posts a new seater on Instagram every two days, but you and I will spend weeks (if not months!) to finish a simple cardigan. By the time we have finished it, it must be kept in the closet for the following season.
Or we knit like mad, without enjoying the process, only to wear it a few days and to sweat like pigs pretending that temperatures are cool.
No, no, no, we want to enjoy 100% all the process, from casting on to wearing our brand new cardigan the next time we buy more yarn.
And that's why knitting in summer is so great: we knit slowly, with three months ahead, to be the first to release the sewater fresh off the needles with the first cool wind of September. Wonderful!
2) In summer, we can knit with awareness.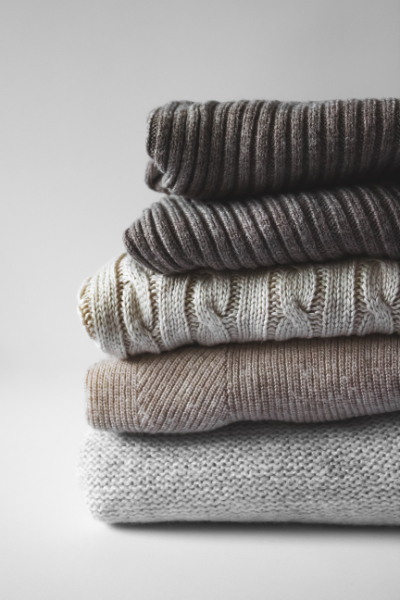 It has happened to all of us: the latest pattern of our favorite designer comes out, everybody knits it, everybody wears it, we have to make it and make it now! And in a rush to be able to wear it for the season, we make all the knitter's mistakes: we don't think if it is really our style, if it can fit us, if we really like it or if we just want to be cool. "Swatch? What do you mean swatch? No time for swatches!"... and we end with a garment that has taken all the knitting hours of the season, and that will spend more time in the closet than covering our shoulders.
In summer, we are not in a hurry to finish or cast on stitches; we can reflect, make the swatch, observe it, and consider it,... We can see other knitter's projects and check how they look in them, imagine how it will fit us.
We also have fresher in our memories which have been the pieces that we have worn the most in recent months and with which we have felt most comfortable, if we want something similar or if we already have too much in this color...
Knitting in summer allows us to think before casting on and during the process. Knit to enjoy knitting the piece and wearing it later, without regrets.
3) The temperature.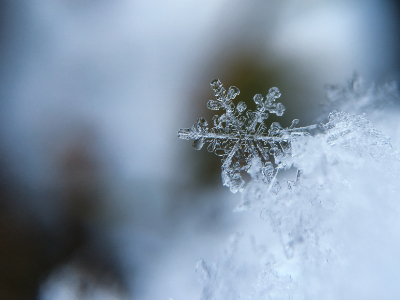 At this point, you are thinking that we are skipping the fundamental factor that puts you off knitting in summer: the infernal and muggy heat of these 3 months.
Sure? Who has never caught the typical summer cold because of air conditioners? So there you have our answer.
It is almost impossible to go by public transport in summer, be in a waiting room, or even in the living room without seeing penguins march clapping their hands (well, if you see the penguins, check the thermostat... but you understand us).
In these conditions, you in top tank and shorts, with your blue toes sticking out of the sandals, don't you really want to knit a good wool sweater?
4) Small accessories.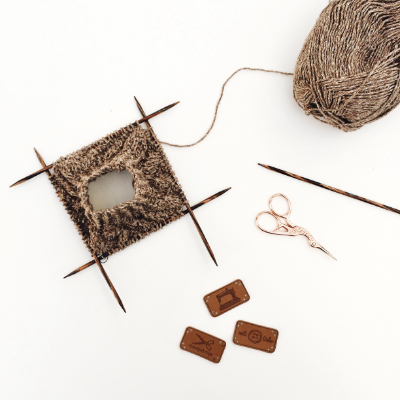 If we have not convinced you with the previous argument or you are lucky enough not to suffer with air conditioning, let us tell you that not everything has to be sweaters and large shawls.
In summer, you can keep enjoying your knitting hours with small pieces that do not cover your knees: socks, mittens, granny squares,...
And Christmas is not as far as it seems, and this is the perfect moment to make progress with your gifts.
5) In summer we have more free time.
That complicated lace shawl, that cabled sweater, finally learning to master the brioche stitch,... now you have time to dedicate with patience and dedication to those projects that you never dare to tackle in a hurry.
6) Summer garments.
Yes, they exist. There are top tanks, t-shirts, bikinis, light shawls,... small and quick-to-make garments that you can start with the first rise of the thermometer and wear a good part of the summer, even if you are not the fastest knitter.
Some yarns, like linen, bamboo or viscose are perfect for wearing even on the hottest days of August.
We remind you of two posts that we have published before at Miss Kits with ideas of patterns to make in summer, knit and crochet. 
7) Miss Kits, your yarn shop all year round.
And to close this post about knitting in summer: at Miss Kits we sell all kinds of yarn all year round.
You can always find quantity and variety of colors, weights, and compositions of wool and alpaca even in August, as well as summer yarns like linen and cotton. So the lack of materials where to choose from will not be the excuse to stop knitting in summer!
Have we convinced you? Tell us, what will you knit this summer?
____
Pictures by:
rocknwool, Tijana Drndarski y Aaron Burden in Unsplash
Yumiko Alexander in Ravelry